The pilot program will roll out to help customers trace the origins of the produce they're buying.
Hanoi has announced details regarding a new pilot QR code tracing program meant to help improve consumer health. The service will make it possible for quick response codes to track the origins of agricultural products.
The details have only just been released for the program that will be rolling out as a pilot this year.
The Hanoi People's Committee released a plan for the QR code tracing program which begins in the city this year. It will involve the use of quick response codes stuck to fruits and veggies. Customers in shops throughout the city will be able to scan the barcodes with an app on their smartphones. This will provide shoppers with access to the history of that fruit, including its origin.
The goal is to help to improve the state management of food safety's efficiency. At the same time, this feature may enhance the management capacity as well as quality control and the ability to trace the origin of Hanoi's agricultural products. Stores and customers alike will be equipped with the ability to make more informed decisions.
The QR code tracing program also allows people to find the source of any issues that could appear.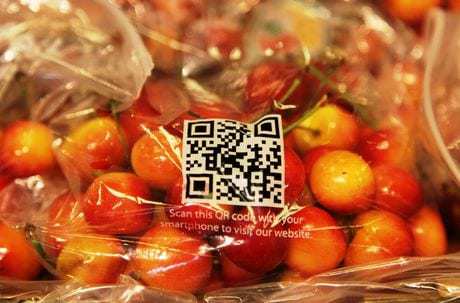 With the ease of tracing the foods, it could help the city to cut back on administrative processes as well as excessive management costs. When a food's origin needs to be found, it is the matter of scanning the QR code instead of having to conduct a more thorough investigation with lengthy searches through paperwork. This will save considerable time and can help improve the response to consumer health concerns as well as being better able to combat trade fraud and smuggling.
The QR codes will not only let authorities keep track of fruit origins in the city, but it will also let Hanoi try out a pilot program for creating a barrier against fake products. As the quick response codes show the sources of veggies, fruits, meats and seafood, it also helps to verify what they are, where they came from and how long it took them to get to the city.
The goal is to implement the QR code tracing throughout all chains of production in the city by 2020.