Google Maps augmented reality walking directions is available on more phones.
Google Maps Live View, an augmented reality (AR) walking directions feature, has recently been made available to a much broader range of Android phones as well as the iPhone.
The feature was first introduced earlier this year to Google's Pixel phones.
The AR walking directions show real-time navigation in the Google Maps app. The feature uses the phone's camera to create the AR display. Users with a compatible phone simply need to hold up their smartphone device next to streets and their surroundings to see arrows and directions pointing them to their intended destination.
The arrows and the direction are overlaid on top of the camera, creating the augmented reality experience. As such, using Google Maps Live View can make it much easier for user's to locate buildings and their intended destination.
Google Maps Live View is available for testing on phones that support ARCore and ARKit.
Android and iPhone users who would like to give the Google Maps new augmented reality feature a test run can take part in the beta phase, which is currently running. The Verge notes that all an Android user requires is a device that supports ARCore, while an iPhone users will need to have ARKit support.
To be able to test the Live View with a compatible phone, a mobile user first needs to make sure the app is up to date. Once they have the latest version, they should launch Google Maps and then tap on the directions button, select walking directions at the top of the screen, and then tap on the new Live View option located at the bottom of the screen. This will launch the AR experience.
For the time being, the augmented reality feature is available only for walking directions. That said, this doesn't mean that it won't be expanded to accommodate other forms of travel as well.
Speaking of travel, Google will reportedly be updating its Google Flights app, which will show travelers guides on popular destinations based on their country and the time of year. Additionally, Google says that with the new update users will be able to specify exact travel dates and destinations to obtain historical data on flight prices as well as find the best time to book. Moreover, the company has so much confidence in its price prediction that it will offer a refund on select flights if a fare should drop after the user has already booked.
As for the new Google Maps Live View features, it is part of a bigger update to the tech giant's popular mapping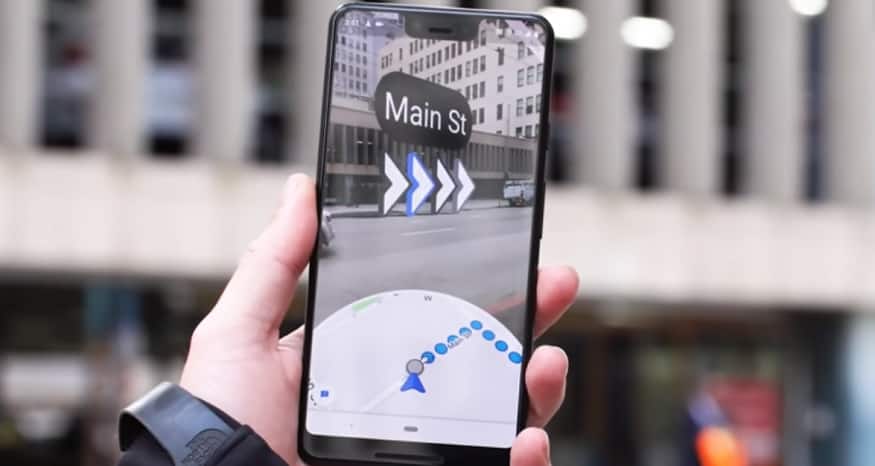 service, meaning there is likely more new features to come in the future as Google seems to be placing more time and energy into its Maps and Travel services.