New forecast paints a promising future for the world of mobile shopping and payments
Leading investment bank Goldman Sachs has released a new forecast concerning mobile commerce. The forecast predicts that mobile commerce will be as big in 2018 as e-commerce was in 2013. The prediction is backed by a growing number of people and businesses becoming heavily involved in the mobile space. Smartphones and tablets are beginning to play integral roles in society and these devices are beginning to change the way people interact with one another and how they shop for and purchase products.
Mobile commerce may be as highly valued in 2018 as e-commerce was in 2013
In 2013, the e-commerce market was valued at approximately $638 billion worldwide. E-commerce has come to dominate the retail sector and has even allowed traditional retailers with a strong focus on physical stores to establish some connection with mobile consumers. In the coming years, however, mobile commerce may rise to dominance and those with tablets are expected to account for the majority of purchasing activity that occurs within the mobile space.
Forecast expects mobile market to reach $626 billion by 2018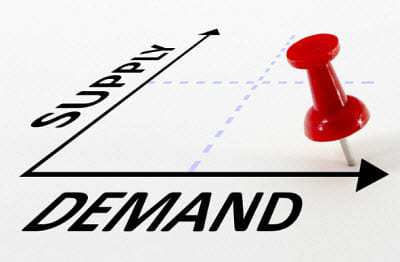 By 2018, Goldman Sachs estimates that the mobile commerce market will reach $626 billion globally. Thus far, the market's value has tripled from 2012 to 2014 and this momentum is expected to be maintained well into the future. Large organizations like Alibaba and eBay have been powering the growth of the mobile sector, exposing millions of consumers to mobile shopping and payments and making these people more comfortable with the concept of mobile commerce in general.
Tablet devices are expected to emerge as the leading mobile shopping platform among consumers throughout the world in the coming years
Goldman Sachs believes that the vast majority of mobile shopping and spending will come from tablet devices in the future. Consumers often praise these devices for their ability to offer an enjoyable shopping experience. Currently, smartphones account for the majority of mobile spending, but these devices are often criticized by consumers as being lackluster mobile commerce platforms due to their smaller screens.