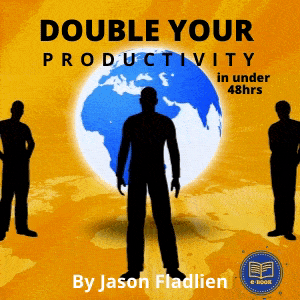 According to a GoDaddy press release following its hyped commercials that included QR codes that was run during Super Bowl Sunday, the company broke its own sales records.
According to its statement, GoDaddy said that the QR code that was featured in their add generated the "best mobile website traffic…ever." It also explained that it experienced a notable increase in the registrations for .CO domain names both over the entire weekend and throughout the football game's broadcast.
According to Akamai Technologies, an internet usage monitoring firm, there was a sharp spike in the use of the internet during the Super Bowl, and that this was attributed to the "Body Paint" ad from GoDaddy.
_____________________________
Technology Quotes That Inspire - "If you're offered a seat on a rocket ship, don't ask what seat." - Sheryl Sandberg, CEO of Lean In.
_____________________________
As a result of the ads shown during the broadcast, GoDaddy's customer base surged forward and broke its 10 million customer mark for the first time. The company gives complete credit to two internet-only commercials which engaged smartphone users through the display of QR codes. It offered special discounts to individuals using the code, for reduced prices on could-based products and services at GoDaddy.
This was the first "technology play" that was made by the company that was specifically directed toward smartphone owners through the use of on-screen symbols. Though the strategy was initially criticized, as many claimed that the QR code appeared odd when displayed on the screen, it was a gamble that GoDaddy feels was well worth it, and that paid off very effectively as it achieved record breaking traffic to the GoDaddyMobile.com mobile website.