Ambulance chasers have gone digital.
Geofencing tech is being used by certain personal injury law firms in Philadelphia to send online ads to mobile phone users who enter nearby hospital emergency rooms. This is according to a recent broadcast from NPR radio show "All Things Considered" and reported by WHYY.
The mobile ads can target consumers for more than a month.
Geofencing tech is a popular mobile marketing technique commonly used by retailers to draw consumers into their shops. Coupons and special offers are sent to consumers within a specific location in the hopes of piquing their interests and getting them to buy. Advertisers identify a mobile users' location through their "phone ID" from cell data, an app using GPS or Wi-Fi.
However, the idea of ambulance chasers using location-based marketing is a little unsettling to say the least. The reason is the mobile users receiving the personal injury law firm ads are getting them because someone knows they are in a hospital ER. Some may consider this to be an invasion of medical privacy.
What's more, the ads can show up on multiple devices belonging to the targeted consumer for over a month.
Geofencing tech is being used by law firms and marketing companies across the U.S.
WHYY notes that the technology is reportedly being tested out in hospital settings by law firms and marketing companies from Tennessee to California.
"It's really, I think, the closest thing an attorney can do to putting a digital kiosk inside of an emergency room," said Bill Kakis on the radio show.
A digital marketer who runs the Long Island, New York-based firm Tell All Digital, Kakis said he recently partnered with personal injury law firms in the Philadelphia region to target patients.
Although some, like Kakis, claim that this is a legitimate practice, others, like Massachusetts' Attorney General Maura Healey, argue that it's not.
"Private medical information should not be exploited in this way, especially when it's gathered secretly without a consumer's knowledge, without knowledge or consent," Healey said on the radio.
Last year, Healey's office was the first in the nation to prosecute a digital advertising firm using geofencing technology. According to a press release from Mass.gov, the firm was sending mobile ads from a Christian pregnancy counseling and adoption agency to people who entered Planned Parenthood clinics.
As soon as patients went to the clinics they would cross a digital fence and would begin to receive ads, such as those that read "Pregnancy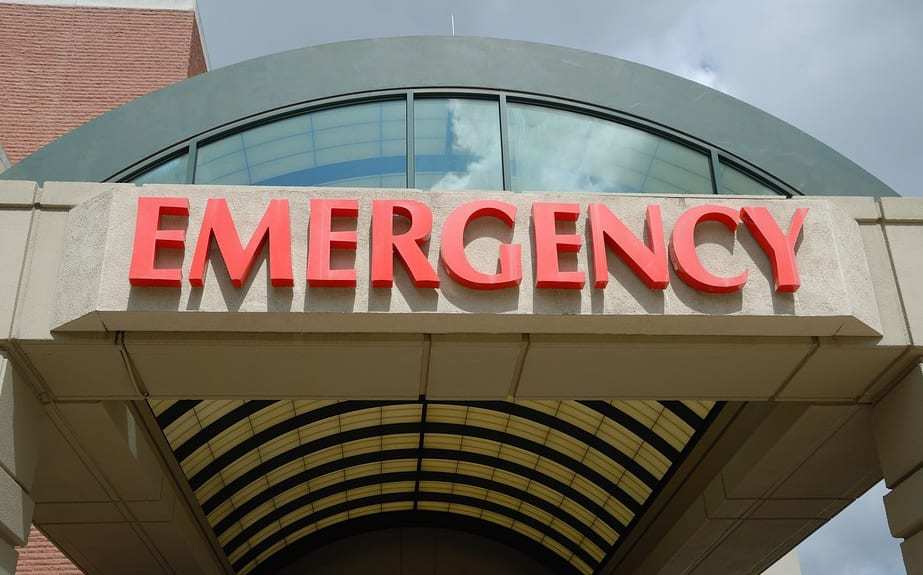 Help," "You have choices," and "You're not alone."
Although a deal was reached in Massachusetts, resulting in the digital firm being banned from the state, only time will tell if this will be the case in Philadelphia. For now, there is no law against geofencing tech being used to send personal injury law firm ads to mobile users in hospital ERs.