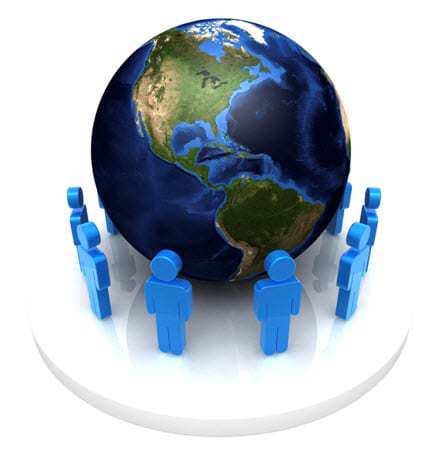 QR codes are just another way to build a community, according to student-owned startup Flare Code LLC. Flare Code is a company looking do to just that by turning physical objects into mobile based communities through the use of QR codes. With technology becoming increasingly mobile, social media is breaking away from its sedentary roots. More people are able to connect to online communities no matter where they are through the use of smart phones.
The company has yet to launch, but the service it provides can be likened to that of Wikipedia or Reddit. Users of the service can create "Flares" – essentially web pages within the greater community. These Flares will be curated by other users who will vote in favor for or against the content. Each Flare will have its own QR codes that links to a page.
Flare Code recently announced their first formal client: The WOUB Center for Public Media. Flare Code will be compiling a vast array of content from WOUB and attributing them with QR codes. WOUB entered into the agreement after being won over by the new possibilities Flare Code will open up in communicating with their audience.
Ian Bowman-Henderson, president and co-founder of Flare Code, believes that the Internet is far more than a medium through which information can be distributed. He believes that, through the Internet, people can see their inherent connectivity to one another. By building a community through QR codes and Flares, this connection becomes more than just ideology.
The expected launch should be this fall.