QR Code Press » Featured News, Health Care Industry, Mobile Commerce, Mobile Marketing, Technology News, United States » Fidelity Investments launches iOS and Android mobile app for health and insurance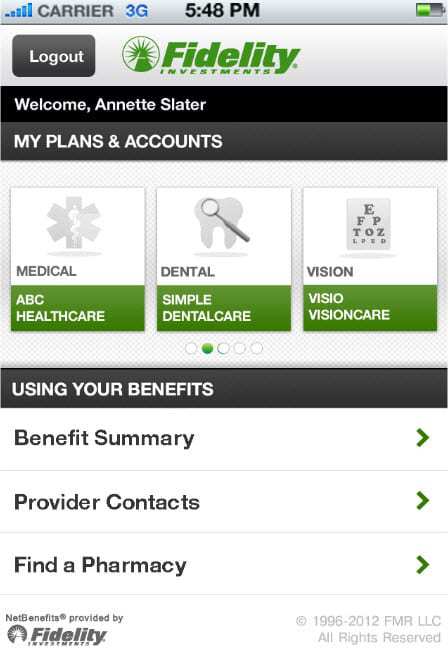 Fidelity Investments has announced the release of its Fidelity Health & Insurance mobile app, which is a new and unique resource available to the company's almost 1.2 million health and welfare customers, so that they can achieve improved health benefits navigation while they're on the go.
The app is currently available for download into the mobile browsers of eligible workplace participants with an Android smartphone, an iPhone, or an iPod Touch.
The release is only the most recent among a series of advancements that Fidelity is making in mobile which are underscoring its commitment to high quality service for both retail investors and workplace participants, to assist them in improving the management of their financial decisions.
Some of the other enhancements that it has made to their mobile offerings include the ability of workplace participants to access their retirement accounts through the NetBenefits participant portal that allows them to experience better research and trading capabilities, as well as analysis of the comprehensive international trading market. Brokerage and IRA customers can also take advantage of mobile check deposit.
According to Fidelity Investments executive vice president, Julia McCarthy, the company understands the needs of today's busy lifestyle and that it requires a larger number of mobile tools to allow individuals to balance both the amount of information that they require every day, and their busy schedules.
She explained that the company is therefore "continually developing new and engaging ways for people to leverage their mobile devices for easier access to their workplace benefits wherever they are."
For more insurance news and updates on industry technology.
Filed under: Featured News, Health Care Industry, Mobile Commerce, Mobile Marketing, Technology News, United States · Tags: Fidelity investments app, fidelity investments health and insurance app, fidelity investments mobile app, fidelity investments netbenefits, health insurance app, insurance app, insurance mobile marketing, insurance technology, latest technology, latest technology news, mobile commerce, mobile marketing for insurance, mobile marketing insurance industry, mobile payment health insurance service, new technology articles, new technology news, news in technology, tech news, technology updates and news, top technology news