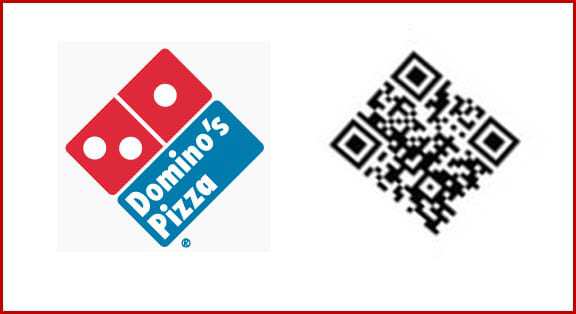 QR codes are a strong promotional tool for many businesses the world over. Though they are big in Japan, they are still new and exotic to western societies. That unfamiliarity is part of what draws a crowd to QR codes. They have been seeing use in various industries and are now coming to Domino's in the United Kingdom as part of their latest campaign.
Domino's has used QR codes before in a promotional flyer during the college football season and had experienced favorable results. This time around, Domino's will be using QR codes to promote their new Spanish Sizzler pizza.
The codes will appear in a number of the UK's most prolific news publications and magazines as well as on Domino's website. Online codes will not be clickable, so users will have to scan them. The codes resolve to the mobile website, through which users can place orders. There are also digital coupons available via scanning.
Domino's will also be including their QR codes across a number of online gaming platforms. The company is no stranger to offering their services to the online gaming community, having done so in the past with Everquest 2.
"Gamers are a key target audience," says Simon Wallis, sales and marketing director for Domino's. "The ability to order without interrupting gameplay is a pioneering sales initiative."
The company has received criticism in the past for making the availability of "junk food" too accessible.
The new campaign may prove successful as a number of gaming events are lined up for the coming months.