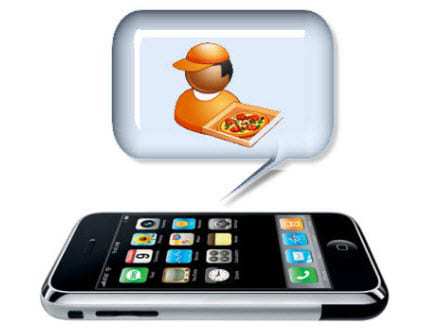 Domino's Pizza has released its "Quarter One Interim Management Statement" for the first 13 weeks of this year – up to and including the 25th of March – and within it, they showed that 16.4 percent of their total sales (worth approximately £59.3 million) was brought in from one of its numerous mobile platforms.
This is drawing attention to mobile commerce as a whole, as many companies have still been wondering whether or not it will generate enough revenue to be worthwhile. Domino's Pizza in Ireland and the U.K. are being seen as a case that speaks highly for the channel.
The pizza chain first opened back in 1960, and is now the leader in pizza delivery brands around the world. It is also the top business in the fastest growing pizza delivery marketplace in the United Kingdom, and is considered to be the most lucrative and exclusive master franchise for ownership across the U.K., Ireland, and Germany.
Perhaps the crowning moment for mobile commerce at Domino's so far was the one week in which it saw more than £1 million in sales over its mobile platforms alone.
The company also reported significant growth in its e-commerce sales. In fact, in this year's first quarter, more than half of all of its delivery orders were generated online. This is an increase from last year's 39.3 percent, and from the 27.8 percent from 2009. This pizza delivery company was the first one to offer internet ordering nationwide across the United Kingdom, in 1999.