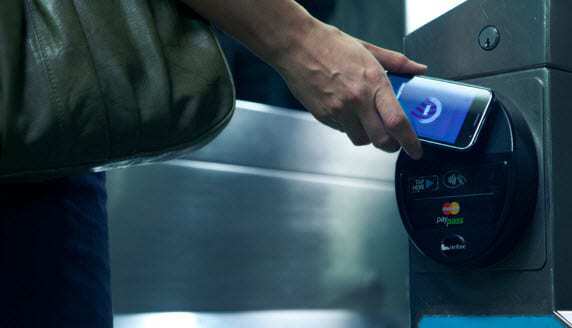 With more banks and other financial institutions throwing support behind NFC technology, the coming shift toward mobile-based commerce seems inevitable. While the concept of paying for everything with a smart phone has yet to win the hearts of consumers, Citigroup Inc, a multinational financial services corporation, is encouraging more companies to invest in NFC-powered mobile wallets that will make mobile commerce possible. The company asserts that consumers will choose whatever platform they are most comfortable with and believes that financial institutions should participate in as many mobile wallet projects as possible.
NFC technology, and mobile commerce, began attracting attention earlier in the year when Google announced the launch of their mobile wallet platform, aptly dubbed the Google Wallet. The program turns a smart phone into a payment device similar to a credit or debit card. The owner's financial information is stored within the phone itself and, using NFC technology, they can make payments for just about anything simply by waving the device at a terminal.
Despite the hype behind Google's initiative in mobile commerce, Citigroup is still the only bank that has partnered with the company. Initially, the corporation had hopes of attracting other financial institutions toward Google, but is now saying that myriad adoption amongst banks is what is best for consumers.
Google is competing with Isis, a joint venture from AT&T, Verizon Wireless and T-Mobile. Thus far, Isis has proven to be popular amongst banks, gaining the support Google had worked to attain.