Faster smartphone internet speeds have made it possible for more U.K. shoppers to comparison shop and purchase.
EE, a digital communications company based in the United Kingdom, has recently released its 4GEE Mobile Living Index, in which it has shown that the greater penetration of 4G throughout the country will help consumers to take part in Christmas m-commerce to such a degree that its figures will be three times greater this year than they were in 2012.
This could result in a transformation of the overall holiday shopping experience for both consumers and brands.
Retailers that are providing their customers with a high quality Christmas m-commerce website and app experience are predicted by the report to be among the biggest winners this year, as shopping over this channel is expected to nearly triple. A study conducted by EE showed that 39 percent of the 4GEE customers feel that they will purchase at least some of their gifts on one of their small screen devices.
This is an increase of 15 percent in the number of customers intending to use Christmas m-commerce over 2012.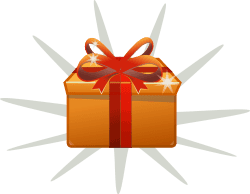 According to the report, the leading areas in which people are shopping through the use of their smartphones and tablets are entertainment, fashion, books, and electronics. It also identified eBay and Amazon as being the online shopping sites that are visited the most by mobile shoppers. It revealed that in the United Kingdom, the most shopping over these devices occurs between 8:30 am and 5:30 pm. This is particularly true close to those starting and ending hours as they combine their shopping efforts with their commutes to and from work.
Aside from using these devices for shopping purposes such as learning about products, locating stores, and for price comparisons, they are also shopping. Among those who use their devices for Christmas m-commerce, the research found that over 35 percent of the male shoppers said that they had spent over 100 British pounds. Fifteen percent of the women who shopped over this channel had spent over twice that much. The company's chief consumer marketing officer, Pippa Dunn, said explained that "People are now buying their Christmas gifts on the move, without having to queue in shops."