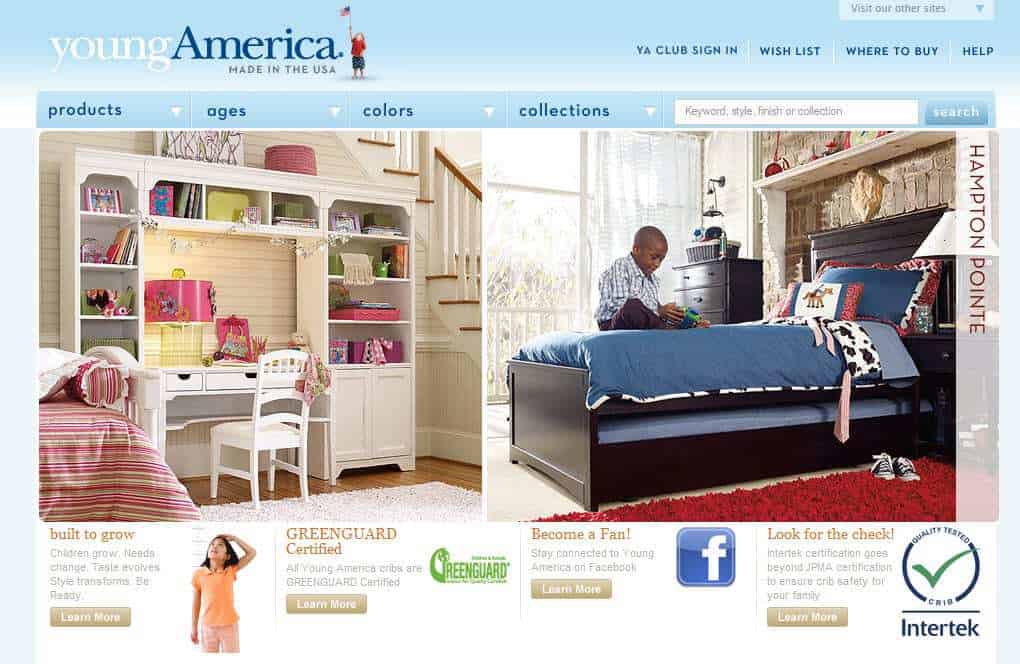 Young America, a nursery and youth furniture manufacturer, has taking its first steps into the mobile marketing realm by implementing QR codes on all its point-of-sale materials. The company has opted to use the technology as a real-time solution for customers and as a means to connect with them more directly. The initiative is planned to roll out in full force at the end of this month.
A report by Millennial Media suggests that smart phone use among mothers is increasing at a rapid rate and is still a virtually untapped market. This is the driving motivation behind Young America's move into QR as the report claims that internet usage from mothers is likely to increase more that 60% in 2011.
"People rely on smart phones more than ever," says Neil Mackenzie, Director of marketing for Stanley Furniture. The QR codes will enable consumers to obtain information on products before they purchase them. Anything from reviews to interior design tips can be found from simply scanning the code.
Scanning the codes will also give users the option to view the Rolling Color Display program. The program lets users view the full range of colors for each item and even lets them preview options for each product. Customers can share their finding on Facebook and Twitter as well with the touch of a button.
Young America has taken it upon themselves to direct their customers to websites where they can download barcode scanners, such as Microsoft's Tag Reader.