QR Code Press » Commercial, Featured News, International, QR Codes » Café Causette launches new campaign to find the best mini-burger
March 15th, 2012 | Add a Comment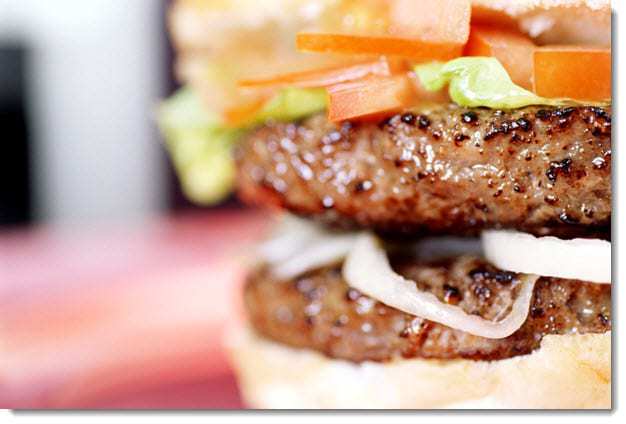 Hong Kong's Cafe Causette has launched a new QR code campaign that gives consumers a chance to decide the fate of the café's menu. The café has introduced five new mini-burgers to their menu, each of which is associated with their own QR codes. The campaign aims to engage customers in a new way. Café Causette is looking to engage the growing number of consumers with smart phones and other such mobile devices in Hong Kong and believes that QR codes are the best way to accomplish this.
By scanning codes found on the café's menu, customers will be able to vote on which mini-burger they want to see have a permanent place on the menu. They will also be taken to the café's Facebook page where they will be encouraged to "like" the restaurant and share it with friends. Visitors will not have to make their decision based on one visit either. During the campaign, customers will be able to order a sample platter of all the café's mini-burgers. This will allow them to form an opinion on each.
The campaign with run through March 25th. Customers are being encouraged to rate each burger and provide a simple review. The three best reviews will be rewarded with a dinner for up to six people. Depending on the popularity of their campaign, Café Causette may choose to continue using QR codes in its future promotions.
Filed under: Commercial, Featured News, International, QR Codes · Tags: cafe causette, cafe causette facebook, cafe causette hong kong, cafe causette qr codes, cool qr codes, hong kong qr code campaigns, marketing through social media, qr barcode, qr code, qr code android, qr code app, qr code applications, qr code campaigns, qr code marketing, qr code reader, qr code readers, qr code scanner, qr code scanners, qr codes, qr codes advertising, qr codes android, qr decoder, qr reader, qr scanner, scan qr code, social marketing media, social media advertising, social media marketing, social media marketing plan, social media marketing strategies, social media marketing strategy, social media marketing tactics, social media marketing tools, social media marketing trends, social media sites, social media strategies, social media websites, social network marketing, social networking marketing
Pages
About QR Code Press and MCommerce Press
We highlight the latest in the world of Mobile Commerce news so you can keep updated with the coolest technology available! Join us and explore the changes in how the world does business with new technology like Near Field Communications that enable mobile payments, Augmented Reality Apps, QR Code marketing techniques and Social Media marketing tactics. Learn from others how you can take your mobile marketing campaign to the next level by implementing successful mobile strategies. Enjoy and thanks for stopping by!