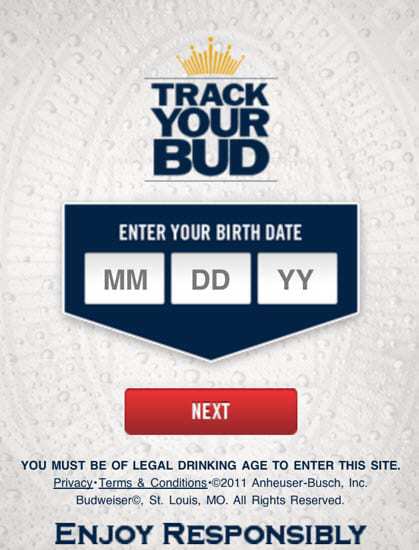 Global beer brand, Budweiser, has unveiled its new mobile "Track Your Bud" marketing campaign, that uses QR codes integrated into the product packaging to allow consumers to track their specific beer's history back to one of the twelve American Budweiser breweries.
By scanning the two dimensional barcode using a smartphone, the consumer will be redirected either to TrackYourBud.com or to download the free "Track Your Bud" app. There, they will be required to enter the "Born On Date" printed on the product package (bottle or can) and will be provided with a guided tour of the individual beer that they hold in their hand, which is given by the brew master who was responsible for its creation.
The content provided for the "Track Your Bud" campaign provides customers additional information about the source of their beverage as well as about the way that its ingredients were selected. It then goes over the seven-step brewing process at Budweiser, identifying when the beech wood aging process began for the beer, and which brew master gave the products its various tastings throughout the full brewing cycle to make certain that the product would meet the quality standard held by Budweiser.
According to the vice president of Budweiser, Rob McCarthy, the company is respected by consumers for its "heritage, full flavor and legendary consistency." He explained that for this reason, Budweiser wants to share its story with its customers through new methods that show "the pride, passion and craftsmanship at our breweries that's been the backbone of Budweiser for generations."