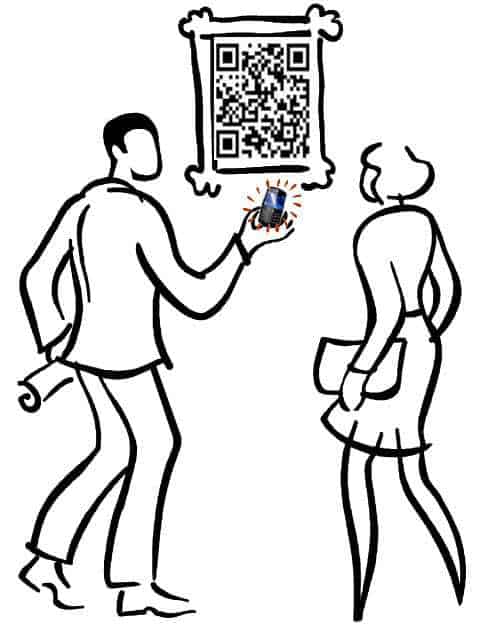 As mobile marketing gains steam in the world of business, QR codes are becoming popular in the world of art. The codes have been used in number of art exhibitions and museums around the world. They are most often used to bring visitors the mobile websites where they can find more information about the artists and their works. However, the codes themselves have proven to have a surprisingly aesthetic appeal. Once criticized for their blocky, black and white pattern, QR codes have been adopted into the realm of avant garde art.
The Barcode Gallery, a company whose specialty is customized barcode art, is offering a new service. Those looking to fill space on their bare walls can purchase a canvas with a custom made QR code embedded on its face. The canvases can be as big as 40 inches and come in a variety of colors. The service may appeal to those who use art to express themselves.
The codes on the canvas are fully customizable. They can link to digital content, such as YouTube videos, or display a simple text message. Families can benefit from such a service as the codes are an ideal way to digitally preserve and share sentimental moments. What the codes link to can be changed at any time, though there may be a small fee to do so.
As mobile technology becomes seamlessly integrated into society, QR codes are being seen as more than simple marketing tools.