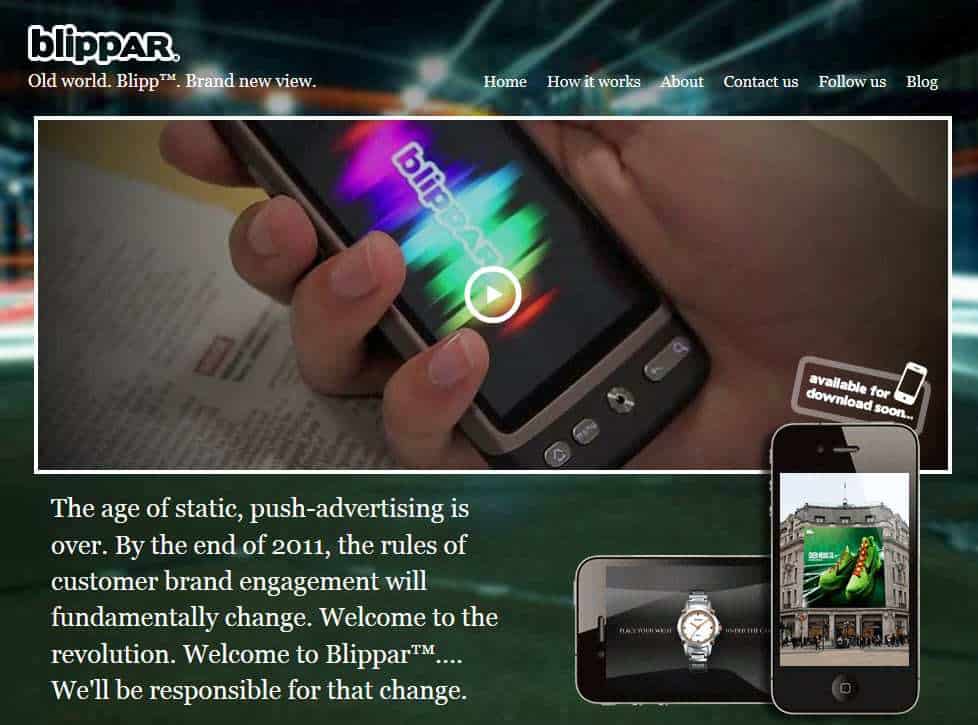 A new augmented reality program that aims to bring brands to life made its debut the other day at the Inspire Conference in London. The Conference draws together some of the most creative minds in the world. Over the course of two days, a number of innovative concepts and designs will be shared along with some formidable displays of technology. Blippar was in attendance, showing off their AR application of the same name.
Blippar bills itself as the first universal AR platform aim at advertisers. The application is simple enough to use – download, point, shoot – but it serves an invaluable function to marketers. Blippar was one of the first to pioneer markerless AR, making the technology more accessible to advertisers.
The program is able to recognize thousands of advertisements and, using the camera of any mobile device, can turn those advertisements into full-fledged 3D experiences. Print ads are transformed into engaging displays, inviting viewers to take part by browsing information on the product or watching a short video. The application is very straightforward in its approach, making it easy for new users to pick up and use.
Blippar has only been in development for a few months, but it has over a year of research behind it. The application will be available for both Android and iOS at the end of June and will be free via their respective marketplaces.