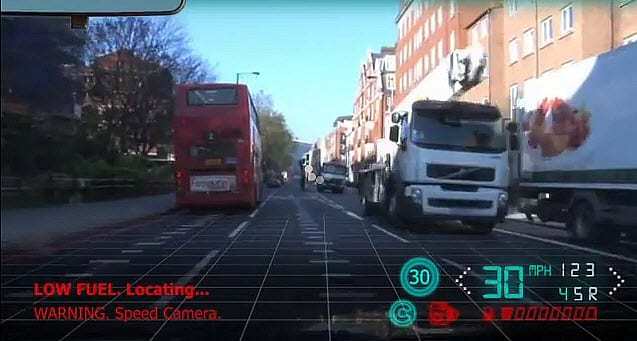 The advancement of technology has birthed many innovative creations, especially in the auto industry. While cars may not be able to fly any time soon, most vehicles may been equipped with a technology that seems to be straight out of science-fiction. Making Virtual Solid (MVS), a technology company based in California, has created a program called True3D. The program uses augmented reality to plaster GPS information, such as directions and landmarks, on the windshield of a vehicle, creating a large, digital display.
The company introduced their prototype, proof-of-concept program this past week, showing that augmented reality can synergize well with driving. The program is designed to ensure that the digital images painting a windshield are not intrusive to a driver's vision of the road. The minimalistic approach allows drivers to follow GPS-style directions without having to be distracted by a GPS device. The goal is to make True3D as intuitive as conventional GPS systems, presenting virtual information where drivers need it most.
Car manufacturers, such as Toyota, have also experimented with augmented reality window displays. The technology has proven to be popular in the auto industry as it adds another dimension to vehicles that will likely change the driving experience. The technology also has the potential to make driving safer, as digital displays on the windshield can highlight risks in the environment and also warn of potential distractions or unsafe driving habits.