Surgeons from the Shaare Zedek Medical Center used extensive tech for the complex procedure.
Doctors from the Shaare Zedek Medical Center (SZMC) in Jerusalem used a combination of augmented reality and robotics to complete a complex spinal surgery on a 25-year-old man who was admitted to the emergency department following a serious injury during a workplace fall.
The patient was diagnosed with a paralysis-risking unstable spinal fracture.
The hospital's trauma team diagnosed the patient and one of the hospital's neurosurgeons, Dr. Cezar Mizrahi conducted an assessment and concluded that the patient had the potential to benefit from the new robot-guided imaging of the fractured spine, assisted by augmented reality (AR) technology.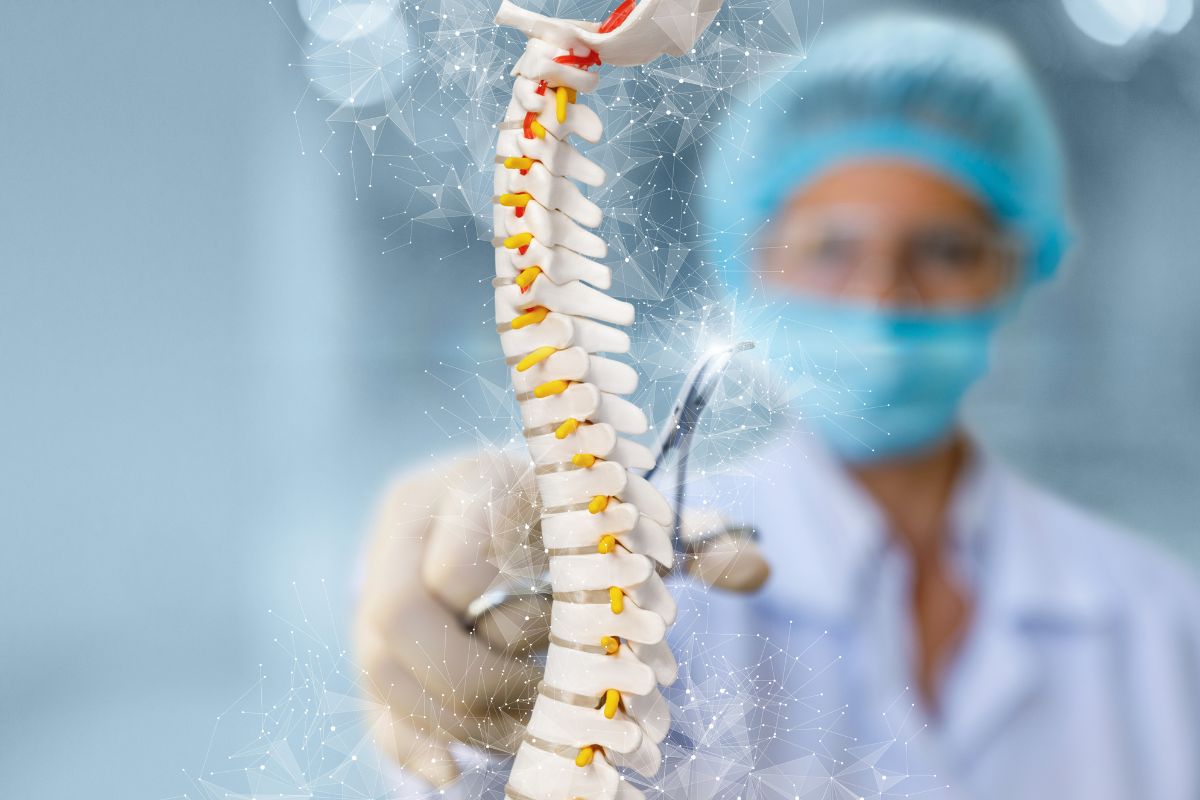 The patient then became the first in the world to undergo a procedure using AR to assist in repairing an unstable spine fracture. The procedure used a surgical robot that guided the AR assistance, making it possible for the surgical team to precisely apply screws along the patient's spinal column.
The augmented reality overlayed digital content on top of the real-life environment of the surgery.
The augmented reality-enabled robotic device functioned with a camera in order to aid in the surgical team's precision.
"Bringing together AR and robotics in this minimally invasive technique had never been performed in surgery anywhere in the world," said Mizrahi following the operation, which was successful and has been followed by a recovery that is faster than expected. "To our great joy, this combination of those new innovations was to the direct benefit of this patient and the overall healthcare improvement for the people of Jerusalem and beyond."
"The experience of performing surgery equipped with an AR headset felt like being a combat pilot," the surgeon went on to say. "I had all the patient's vital information, including the CT images, displayed directly in front of me. I could look one way and see the lineup of the surgical screws that I had planned out before the procedure and then look down and see the surgical field magnified. The experience helped me perform the procedure exactly as I planned it, and only make adjustments that I might have felt necessary as the surgery developed."