This suggests that the company is looking to create their own wearable technology product like Google Glass.
It has recently been discovered that Lenovo has patented a pair of augmented reality glasses that could reflect the intentions of the company to create its own version of Google Glass.
That said, just because a patent has been filed, it doesn't guarantee that the product will ever be sold.
What is known is that Lenovo has filed to obtain a basic patent for what was described as an "Electronic Device and Sound Capturing Method." The sketch of the device shows that it appears to be a pair of augmented reality glasses that could potentially be the brand's version of something along the lines of Google Glass. That said, the specific details that would suggest that this is what the product will become are not included in that filing.
The sketch implies that these wearables will have an augmented reality display element.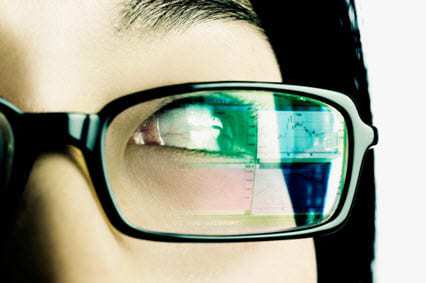 It looks as though this will be a fairly straightforward product that will include a video and audio recorder, in addition to light pump VOD displays that could be from another company called Lumus Labs. This would mean that these wearable technology glasses will not only be recorders, but they could provide an AR heads-up display experience. The bone conduction within the earpieces and the microphones could mean that the product could have wireless communication capabilities, as well.
The patent takes great caution to describe the mobile device as a form of recording device and not necessarily wearables. This could have been a step to ensure that Lenovo would not become a target for lawsuits from competitors. It also reveals that the brand is quite interested in the space.
As many of the competitors in the electronics and mobile space are moving into wearables at an increasing rate, the fact that Lenovo has gone about patenting its own device that would use hardware systems that have not yet been released, it could be considered to be quite a bold move on the part of that company. Augmented reality glasses aside, Lenovo has yet to make any sizeable moves into the United States in the mobile sphere, aside from its ThinkPads.