KT's AR Market is the first of its kind in South Korea.
KT, South Korea's largest telecommunications company, has launched an AR mobile shopping service dubbed "AR Market". It is the country's very first mobile shopping service that has been paired with augmented reality (AR) technology.
AR Market allows users a 360-degree view of different products via mobile.
The new AR mobile shopping service provides mobile shoppers with an online experience that is more akin to browsing through a traditional physical store. Smartphone or tablet shoppers can view 360-degree AR videos of different products via their mobile device.
The company first introduced its augmented reality solutions for mobile shopping during the 2018 PyeongChang Winter Olympic Games, back in February. The first commercial AR service was launched in the country on July 16th via K Shopping's mobile app. The service was launched by KT's T-commerce subsidiary, KTH Co.
KT intends to expand its business beyond its AR mobile shopping service.
"AR is a technology with a great potential that can be applied to various areas of service," said Koh Yoon-Jeon, head of KT's Future Business Development Unit, according to a PR Newswire press release.
"Starting with AR Market, we will expand our businesses to include education, health and industrial workplaces, taking the lead in immersive media services based on AR as well as VR (virtual reality)," Yoon-Jeon added.
So far, AR Market has been introduced by South Korea's tablet commerce front runner, K Shopping, to deliver a highly immersive mobile video shopping experience for fashion, consumer electronics and lifestyle products until August 15th. What's more, K Shopping intends to run additional special promotions on other products later this year.
AR Market also debuted at NS Home Shopping, South Korea's biggest home shopping business for groceries, and will remain active from July 30th until the end of October.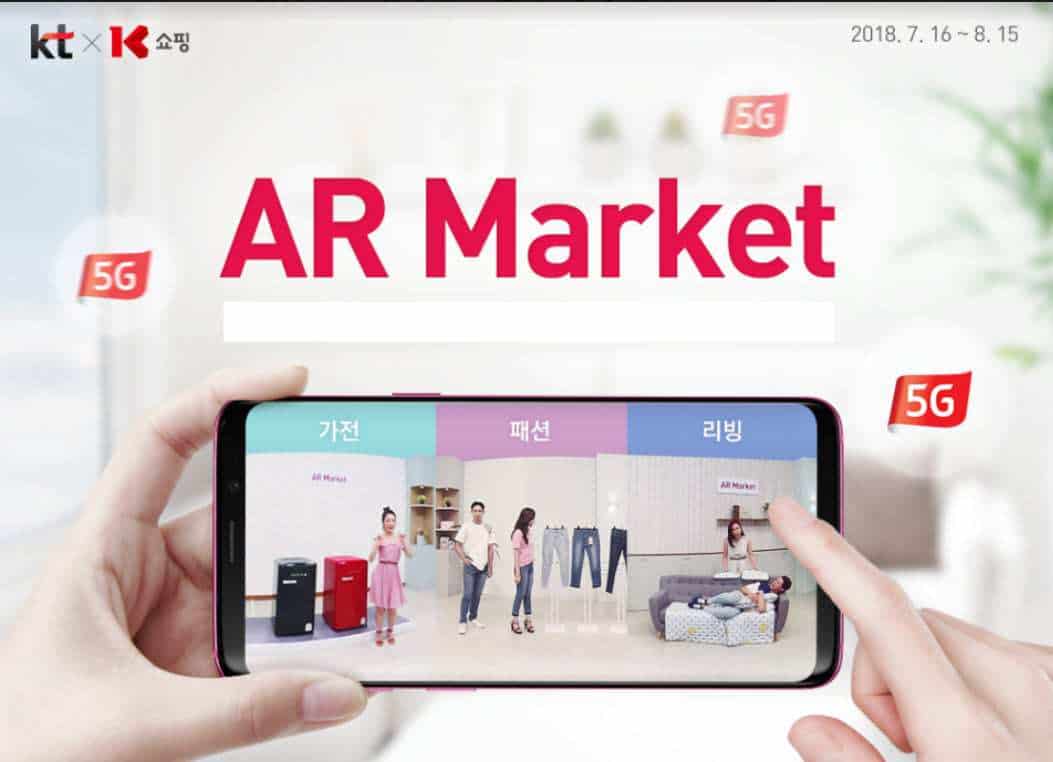 Additionally, beyond its initial AR mobile shopping service launch, KT plans to keep developing immersive shopping services by applying next-gen information and communication tech that includes more than augmented reality. These services will also include other technology like artificial intelligence (AI) and 3D modeling. The company also intends to partner with other firms for joint services.