Mobile payments are on the rise among Canadian consumers and they're about to gain access to a large player.
The entry of Apple Pay in Canada has now been announced and consumers in that country will be able to take advantage of that mobile payments service, as long as they have a compatible iPhone and an account with one of the Big 5 banks in the country.
All five of the largest Canadian financial institutions have announced that they were preparing for the service.
As of Tuesday, all major credit cards and debit cards issued by CIBC (the Canadian Imperial Bank of Commerce) and RBC (the Royal Bank of Canada) started supporting the technology for Apple Pay in Canada. Users with those cards and one of the most recent generations of iPhones will be able to use those devices or their Apple Watch wearable technology to make a contactless purchase in stores.
That said, those aren't the only cards supporting Apple Pay in Canada, as others have also signed on.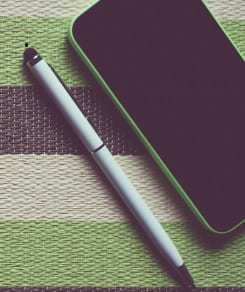 ATB Financial cardholders and people with the Canadian Tire Bank card will be able to use their accounts with the Apple mobile wallet as well. Those won't be launched for a few more weeks, but they are slated to begin supporting the technology very soon.
RBC and CIBC customers will be able to use their mobile wallet app with their Visa, MasterCard or American Express credit cards in addition to the debit cards they have through those banks. The Canadian Tire option will be supported only through the credit card.
According to MasterCard Canada vice president of digital payments, Jason Davies, "We're excited to work with Apple to bring a new way to pay that eliminates something many of us dislike: carrying a bulky physical wallet." He also added that "Apple Pay allows consumers to pay with their iPhone – an item most of us wouldn't think to leave home without."
The availability of Apple Pay in Canada will also be expanding to TD Canada Trust in coming weeks, whereas ScotiaBank (Bank of Nova Scotia) and BMO (Bank of Montreal) will be rolling out the mobile payments service in coming months.