This rival to Chromecast will be sold for $39, or to Prime members who pre-order for a much lower $19.
While Google Chromecast made massive technology news when it released its television streaming stick for under $40, Amazon has just created competition with the unveiling of its Fire Stick dongle that will plug into a consumer's television.
The dongle is being sold for only $39 and requires only an HDMI port and a WiFi connection to stream.
The technology news announcement of the Amazon Fire Stick is designed to provide consumers with access to television shows, movies, apps, games, music, and photos. It includes popular music and video services that include Netflix, Hulu Plus, Twitch, Vevo, Spotify, WatchESPN, NBA Game Time, Showtime Anytime, Pandora, Plex, A&E, PBS, PBS Kids, Watch Disney Channel, YouTube, and of course Prime Instant Video and Prime Music.
Essentially, this technology news is a smaller package for the already released Amazon Fire TV experience.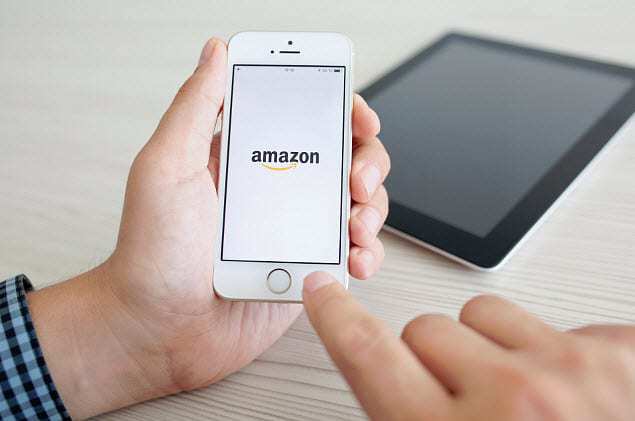 Just under seven months ago, the company launched Amazon Fire TV for $99. This new dongle product is meant to offer essentially the same experience, only much smaller and at a notably lower price.
The Fire Stick currently offers over 200,000 different television episodes and movies that can be rented or purchased, on top of the various popular game titles that it can be used to play. Moreover, this gadget can also connect with a mobile device so that a smartphone or tablet display can be mirrored to the television, when Amazon devices are being used. This also works with Samsung, Motorola, LG, and Google devices that are Miracast enabled.
The Amazon Fire Stick features Whispersync technology, which makes it possible to synch the libraries of video and music across all compatible devices, so that they can be heard or viewed on one device, stopped, and then picked up on another one where the user left off.
This technology news is topped off by the fact that the Fire TV Stick can be pre-ordered online, and will begin shipping on November 19. For those who are not already members of Netflix and Amazon Prime, they will receive a free thirty day trial of those services with a purchase of the device.