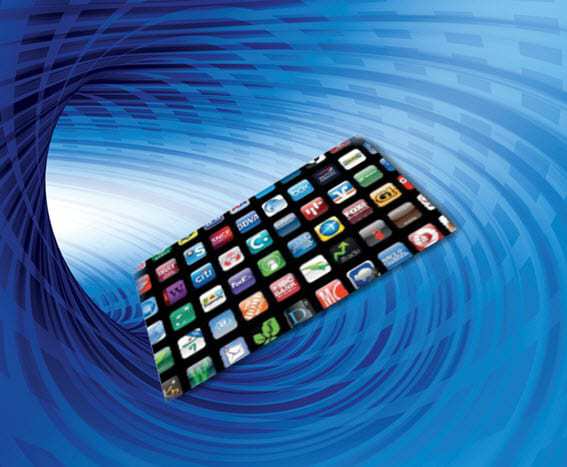 Lots of people are getting into the smartphone game and there are thousands of apps to choose from. However, of those thousands, there are a few that every iPhone user simply cannot be without. Below is a list of the 5 Apps that every iPhone user should download if they have the chance. Just be sure to check out this website if you don't already have a decent enough wireless connection. Some of these apps are rather large.
1. QR Reader for iPhone by TapMedia Ltd – Free
I would be remiss if I did not mention this app. Ever wonder what that square, pixelated, barcode-looking thing was that you saw on a billboard or in the lower corner of some brochure? That's a QR code and businesses use them to both advertise and play games with their consumers. Now you can get in on the joke and maybe even the savings.
2. Pandora Radio by Pandora Media, Inc. – Free
Pandora's personalized radio makes the leap from the computer screen to your iPhone and the translation is so seamless you'll be hooked. Start out by choosing the songs that appeal to you. Working from that, Pandora will attempt to anticipate your taste and send similar music your way. Simply approve or disapprove to give Pandora a better idea of where you are coming from – musically.
3. AIM by AOL Inc. – $2.99
Don't want to pay for a texting plan on your iPhone? Pay three bucks once for the instant messenger app and don't worry about it. It works just like AIM on the computer and it is also compatible. You can start an AIM conversation on the iPhone and resume it on your computer without missing a step.
4. MapQuest by AOL Inc. – Free
This free GPS app gives you turn-by-turn directions to any destination in the continental United States of America. Updates are always being pushed out and are free to download. You can even search specifically for restaurants and hotels in your area.
5. Find My iPhone by Apple – Free
What good is having all these great apps if you lose your iPhone? This app allows you to use another iOS device to pinpoint the location of your missing iPhone. You can also play a sound, display a message, lock the device or purge it of all its data – remotely.